So, are you ready to ditch your BS and build your
best

life?

NOW is the time to change!
ON-DEMAND MASTERCLASS
How to

 Bounce Back

 from Burnout 
In this 45-minute masterclass (you can watch on fast speed!), you'll learn how to revive and reclaim your life, and wave goodbye to burnout for good.
 Watch in your own time
WATCH NOW
If you
experience

any of the following,
I've got you covered:
have you lost your mojo and wake up with no motivation?
maybe you feel burnt out, exhausted, over it, you know you need to do something, just not sure what?
do you have feelings of not being good enough, smart enough or worthy? Feel like an imposter, it's only time before someone finds out?
do fears and phobias hold you back from living your best life?
know you want to achieve a goal but you can't quite take that first step, or feel like your living in self-sabotage land?
"You've found me, and
there's a reason

you're looking - whether it's for you, someone you know or your team, we all

have the power

to change our lives"
What would it mean to wake up each day feeling strong,
empowered

, and

CONFIDENT

in your body and your life?

If you've been feeling frustrated, stuck, and dissatisfied with your life, NOW is the time to take control and take action.

WATCH THE VIDEO BELOW TO SEE HOW A SESSION WORKS
Caroline
Hana's programme has transformed my life in ways I never could have imagined, let alone expected. I started working with Hana to address burnout and ended up working through trauma and experiencing deep healing and a sense of inner peace that I didn't know existed.
I have gained confidence and am able to handle life's stresses with much more ease. Hana is very easy to work with, she is supportive and has an innate sense for how to help work through the confronting and uncomfortable moments.
Hana is flexible and has a raft of techniques to adapt to each individual. I would happily work with Hana again in the future and would wholeheartedly recommend her services. 
Ann-Marie
After experiencing Burnout last year, I could feel myself heading down the same road, at a faster speed and I didn't know what to do to stop it.
Thank goodness I found Hana. Hana knew exactly how to challenge my thoughts and beliefs, to get me to change my ways and live the life I wanted to. I am now making my family and myself my priority and questioning my guilty thoughts rationally, to have the life balance I want, while kicking burnout to the curb.
I thoroughly enjoyed working with Hana and looked forward to our sessions. Every week seemed to bring a new revelation and a sense of weight being peeled off my shoulders. I highly recommend Hana and her insightful skills to work through any issues.
Beks
I thought I was signing up for a weight loss programme to help be a fix to a lfetime of struggle. What I learnt is that I needed to let go of previous mental loads. Through the work with Hana and her support and care I was able to make massive shifts mentally.
My confidence has grown , I've stopped comparing myself to others. I trust myself and know my worth. I have really appreciated her style.
I think your time and what you offer is great for money.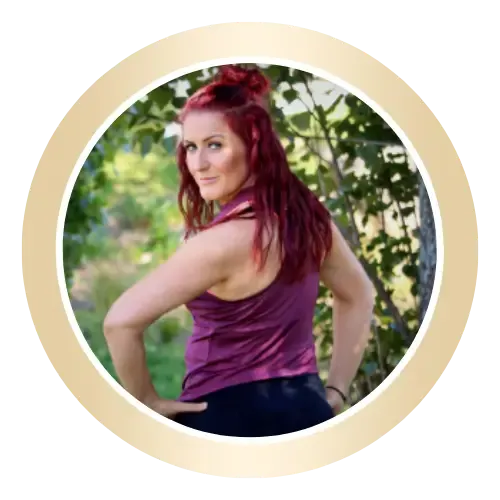 Claire
Hana, I wanted to take this opportunity to say a massive thank you for all your help and support over the past few months, I'm so grateful you were recommended to me by a colleague.
I previously suffered a lack of confidence and self-worth and carried around emotional baggage from the past. AFter 8 sessions I have let go of the emotions I was holding onto, I am confident, putting myself first and creating healthy boundaries.
I will no doubt see you in the future for a "top-up session", however at the moment I am moving forward, I am strong and able to face any situation head-on!!!
Why Can't You
Have It All

?
Let's Light Up Your Life and Ignite Your Dreams!

NO MATTER WHERE YOU ARE AT, I HAVE AN OPTION THAT SUIT YOU.

LET'S GET STARTED!
Get the "F" off
Burnout

Island
Ditch the BS, it is time to get real and make a plan to land on Blissed Out Island.
Nobody should have to live a life that is sucking the soul out of them.
Do you wake up thinking:
What the hell happened
This isn't the life I'd planned
How on earth did I end up here
Life is just too hard today, exhausted, overwhelmed,
and more...
Wanna know how to get the heck off 'Burnout Island'?
Having been where you are, lost in life and it feeling too fricken hard, I had no idea where to start.
All I knew was the feeling of exhaustion, frustration and pissed off as I struggled to do normal everyday tasks I used to nail. Life sucked! Health took a dive, which impacted family, work, and earning potential. My perfectionistic view of life felt totally f'd up!
Until I took bold action and did something to change it. If only there was someone to guide me, and make it easy.
This is why I created

"Get the 'F' off Burnout Island"


to make it easy for you!
Know you need

something

or

someone

, just not sure what?
LET'S START BUILDING YOUR BEST LIFE TOGETHER!
I'm excited to connect with you and hear how I can support you.
CONNECT WITH HANA
ON-DEMAND MASTERCLASS
How to

 Bounce Back

 from Burnout 
In this 45-minute masterclass (you can watch on fast speed!), you'll learn how to revive and reclaim your life, and wave goodbye to burnout for good.
 Watch in your own time
WATCH NOW